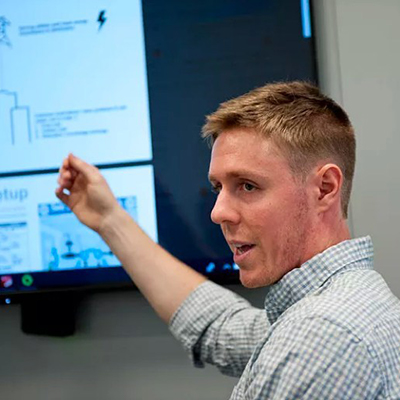 Senior Advisor, Clean Energy
Dr. Michael J. Ashley, PhD, is Senior Advisor for Clean Energy at Level-1 Global Solutions, LLC. He specializes in clean transportation development.
Dr. Ashley is Co-Founder of CleanestCharge.com, where he facilitates the widespread deployment of clean distributed energy resources, and designs and engineers holistic, customizable packages for solar canopy + storage + fast EV charging stations, including autonomous controls, integration hardware, financing, and insurance. He also develops software to process "live" energy data, which lays the foundation for automated electricity-based transactions in clean energy or carbon credits, demand response, and other grid services applications.
Dr. Ashley has a PhD in Chemical and Biological Engineering from Northwestern University and a BS in Chemical and Biomolecular Engineering from University of Notre Dame.