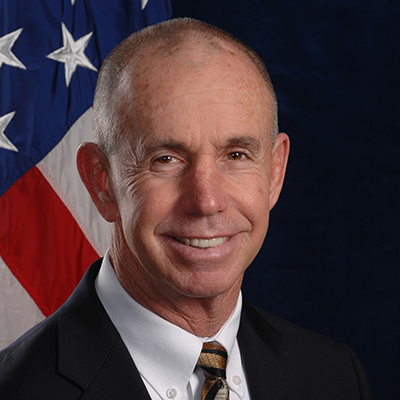 Gary Schenkel
Lead Senior Advisor, Public Safety
Gary Schenkel is the Lead Senior Advisor for Security at Level-1 Global Solutions, LLC. 
A retired Marine Corps Lieutenant Colonel, Mr. Schenkel's nearly 50-year career boasts significant leadership experience in a wide range of areas, including law enforcement, organizational structuring and transformation efforts, security planning for public and private facilities, logistical planning and execution, and business administration. Throughout his career, he has established excellent relationships with stakeholders, partners, and clients and has a clear understanding of the place security holds in the flow of commerce.
Gary currently serves as Department of Homeland Security Science and Technology Advisory Council (HSSTAC) member, where he promulgates policy, coordinates Science and Technology Proof of Concept applications to law enforcement, and coordinates law enforcement efforts at the Policy level between Department of Justice, Department of Defense and Department of Homeland Security.
As Former Executive Director for the Office of Emergency Management and Communications (OEMC) and Assistant Secretary for State and Local Law Enforcement with the U.S. Department of Homeland Security, Gary brings deep expertise in the effective use of intelligence in planning and integration of technology.
As a direct representative of the Department of Homeland Security to State, Local, and Tribal Law Enforcement Associations and port of entry from these Law Enforcement Associations to the Department, he coordinated law enforcement efforts at the Policy level between Department of Justice, Department of Defense and Department of Homeland Security.
Mr. Schenkel was previously director of the Federal Protective Service (FPS), the national law enforcement agency responsible for the security of federal facilities throughout the United States from 2007 through 2010.
Prior to leading FPS, Mr. Schenkel served as assistant federal security director for the Transportation Security Administration (TSA) at Chicago Midway Airport.
Before joining TSA, Mr. Schenkel served as acting deputy superintendent and assistant deputy superintendent of the Chicago Police Department, the nation's second largest police force, where he was one of only two civilians in the department's history to be given operational command over uniformed officers. He headed the department's antiterrorism efforts following the 9/11 attacks.
In his tenure with the City of Chicago, Gary was responsible for the safety and security of Chicago and its 3M residents. Maximizing the integration of technology and effective and efficient use of available resources using data, analysis, and providing leadership among City and non-City providers, his direct oversight included the City's 911, 311 (City Services), Traffic Management Authority, Internal Secure Communications Network (ISCN) and Office of Emergency Management (OEM). 
Mr. Schenkel is a 29-year veteran of the U.S. Marine Corps, serving in both enlisted and officer grades, retiring as a Lieutenant Colonel in 2000. In his three decades of service, he garnered significant leadership experience, including command of a 1,200-man company during combat operations in Desert Storm in 1991. In addition, he developed nuclear response plans and executed various logistical projects, including what was then the largest single movement of nuclear weapons in U.S. history. Prior to retiring from the Marine Corps, Mr. Schenkel served as Operations Officer at the Marine Corps Warfighting Lab in Quantico, Virginia, where he focused on long-range planning related to urban combat and the Marine mission in the 21st century.
Mr. Schenkel is a graduate of Lindenwood College in St. Charles, Missouri, and California State University in Hayward, California.