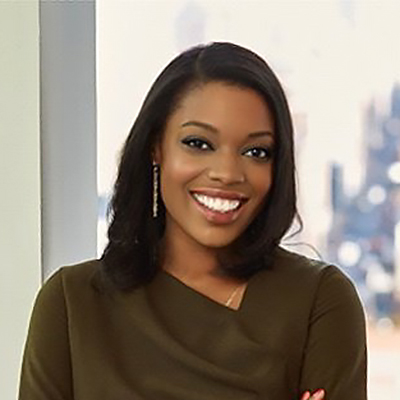 Olivia S. Farquharson
Senior Advisor, Architectural Design, Marketing, and Capture Strategy
Olivia S. Farquharson is a Senior Advisor Architectural Design, Marketing, and Capture Strategy for Level-1 Global Solutions, LLC.
As Principal of OSF Designs, a marketing and business consultancy, Olivia's objective is delivering an impact on the quality of the strategic choices her clients make as an enterprise – where to play and how to win. Over the past 15 years, Olivia has developed insightful strategies across a range of industries; including, architecture, engineering and construction, technology, finance, apparel and publishing. Her rigor in data collection and analysis, and focus on connecting teams and projects that are mutually beneficial, move the needle thoughtfully.
Most recently she led an effort to refresh the overall marketing strategy for a real estate investment firm which contributed to meeting their goal of $1bn in loans originated in 2019 and helped them win the MReport Top 25 FinTech Innovators Award in 2020. Olivia was also tapped to create the marketing strategy for a global technology design firm which included a deep dive into several of their key lines of business and geographic areas in order to engage, convert and retain clients. One key highlight included winning a $1mn fee for a single service, security design project.
Olivia has a passion for activating stakeholders and bringing about firm evolution. She feels blessed to be a part of creating winning collateral and bids for some of the most exciting buildings, master plans, structural systems, and spaces – at all scales and types, in cities around the world.
Olivia is currently a member of the Forbes Communications Council and previously served on the board of directors for SMPS-NY (a 300-member professional marketing organization) as director of public relations. She earned a Bachelor of science degree in advertising, marketing and communications from F.I.T in New York City.