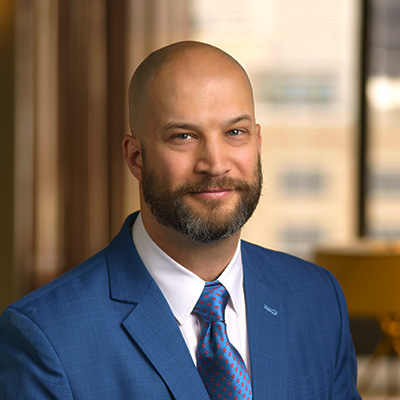 Randal A. Gruberman
P.E., RCDD, CxA
Principal and Chief Technology Officer
Randal Gruberman is a Principal and Chief Technology Officer at Level-1 Global Solutions, LLC. He has worked in nearly every aspect of Technology engineering. He was trained in the Air Force in Satellite and Wideband systems and was assigned to the 738th Engineering and Installation Squadron in Biloxi, MS installing telecommunications networks and systems for the DoD and intelligence agencies throughout the world.
Randal's engineering expertise includes designing and constructing a vast array of infrastructure and communication technologies from fiber-optic ISP and OSP (carrier and metro); cellular systems; wireless; microwave RF; access control; CCTV; data center connectivity; grounding; distributed antenna systems; CATV; and digital/analog telephone systems (DSL/POTS). His leadership and operations experiences include building and leading teams of 5-to-50 multidisciplinary engineers and contractors; contract negotiation; asset tracking; and project management. Randal served as lead design engineer for countless technology and telecommunications projects in the public and private sectors.
Following his time in the Air Force, Randal worked for various technology companies and wireless network design companies designing and installing mesh, Point to Point, and Point to Multipoint systems, technologies, and platforms. While working as a  contractor for these companies, Randal completed his Electrical Engineering degree from Northern Illinois University.
Randal is currently licensed as a Professional Engineer in the states of CA, CO, CT, FL, HI, IL, IN, KY, and WI. He is Bicsi RCDD accredited, as well as a Certified Commissioning Authority CxA.
Active Licenses / Certifications
Bicsi RCDD 161883R (2013-present)
AABC Commissioning Group CxA 616-1443 (2016-present)

 

CompTIA A+CE 1020810470 (2015)
AVIXA 404481
C-Tech Tier 2 / Tier 3 Cabling Specialist (2001)

 

USAF Outside Plant Installation (Honors) 1999)

 

USAF Fiber-Optics Installation Practices (1998)

 

USAF Cable Splicing Practices (1998)
USAF Rack Electronics Installation Practices (1998)
USAF Satellite/Wideband Communications Journeyman (1997)
Salesforce software and information routing
Expertise
Education
B.S.E.E., Electrical Engineering, Northern Illinois University (NIU), 2007