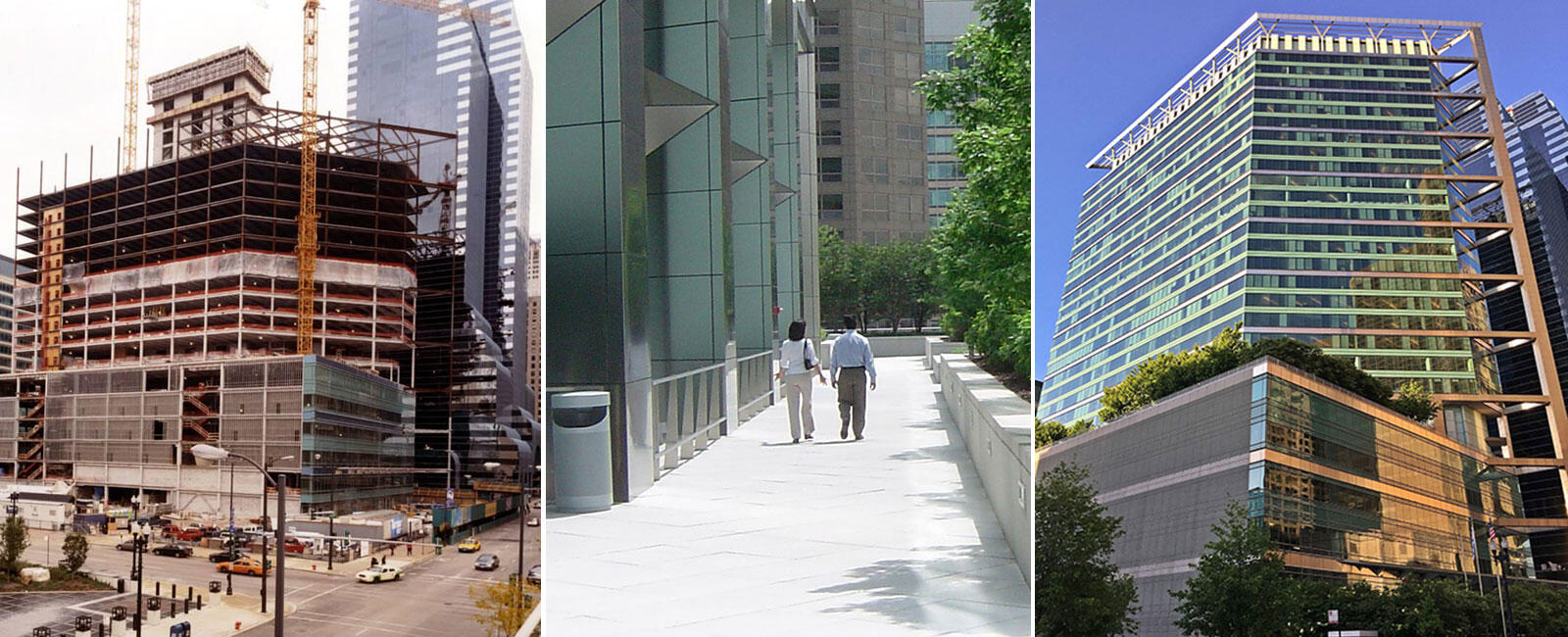 ABN AMRO Bank On-Site Data Center
ABN AMRO requested proposals for the design, development, and installation of multiple clean-power communication closet enclosures on each of the 29 floors within its new 540 W Madison high-rise technology center. A primary onsite Data Center also was required. Power protection, environmental controls, and voice and data needs for the complex were to be fully supported by the solution, including life safety and protection systems (e.g., fire alarms, smoke detectors).
Data Center and communication closet designs used similar systems and equipment wherever possible to simplify installation and configuration.
In areas where specialized equipment required unique security and/or environmental conditions that could not be reliably maintained using standard infrastructure, Level-1 designed and procured a distributed technology solution consisting of an 84×36-inch glass enclosure with built-in power protection, environmental (temperature and humidity) sensors and controls, and physical security. A single cabinet enclosure was designed and developed for placement at strategic locations and at a main data center within the multi-floor complex to providing secure rack mounting of servers and other gear. Locks on both sides of the cabinet entry offered optimal security, while built-in perforations for cables allowed hard-wire connections as required. Level-1 designed the electrical systems to provide continuous conditioned power, including battery backup, high frequency grounding, and electrical distribution, to enterprise server systems throughout the complex. To further ensure reliable, continuous operation of each site's self-contained distributed technology center, each enclosure was equipped with sensors to capture and transmit data on temperature, humidity, power consumption, and security via Simple Network Monitoring Protocol (SNMP).
As part of the complex's life safety design team, Level-1 addressed data routing and management for fire protection systems, pre-actions, FM-200 solutions, and code-required electrical emergency shutdown options.
On any project, timeliness and costs are two of the biggest concerns. Standardizing equipment and infrastructure for each communication closet and primary data center in the high-rise allowed Level-1 to obtain the volume discounts that help control costs and simplify installation across the building's locations.
Location
Chicago
Markets
Design Build
Services
Technical Services
Engineering (Design)